INFORMATION and TECHNICAL DATA
Page dedicated to large-scale retail buyers
PACKAGING AND CUSTOMISATION
OF ORGANIC AROMATIC HERBS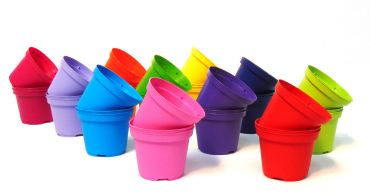 Practical 10 cm pots, which can comfortably accommodate the plants' roots. Made from light, recyclable plastic, with drainage holes for water. Available in all colours.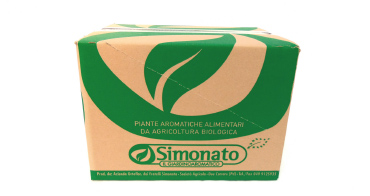 Corrugated cardboard boxes
Branded corrugated cardboard boxes, available in two sizes: for 6 or 12 organic plants. Made from recyclable material and in accordance with food standards. Sturdy for transportation purposes, they can be opened along the dotted lines to turn them into display boxes.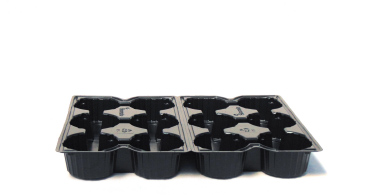 Organic aromatic plant tray
Light plastic trays with 6 or 12 cells, strong, damp-resistant and non-toxic. Intended for displaying plants at retail outlets, they are designed to hold organic plants and a small reserve of water.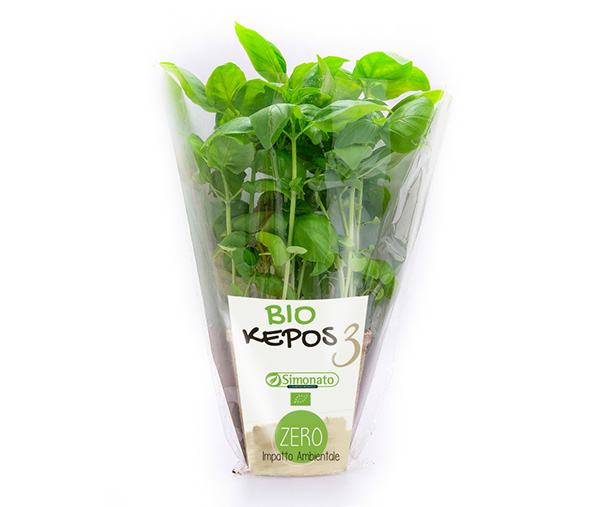 BioKepos3 - The Biodegradable Packaging
The new packaging line with biodegradable tray, compostable bag and recyclable food paper sheet. An innovative, eco-friendly and sustainable choice for a more organic future.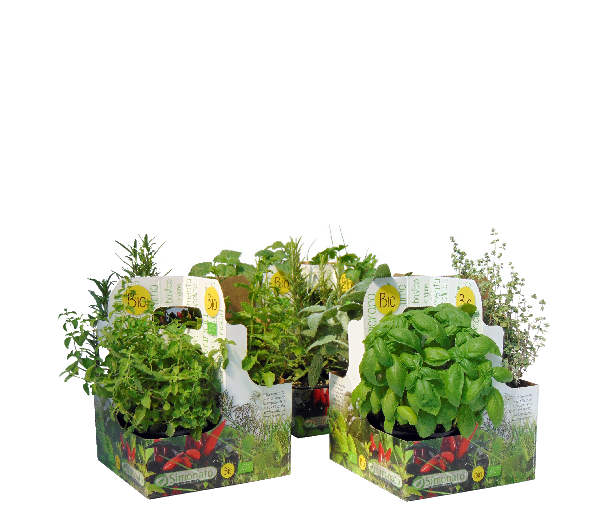 A cardboard case, ideal for displaying plants in the dedicated section of large-scale retail stores. Light and easy to transport, with space for 4 organic aromatic plants, selected based on preference and seasonality.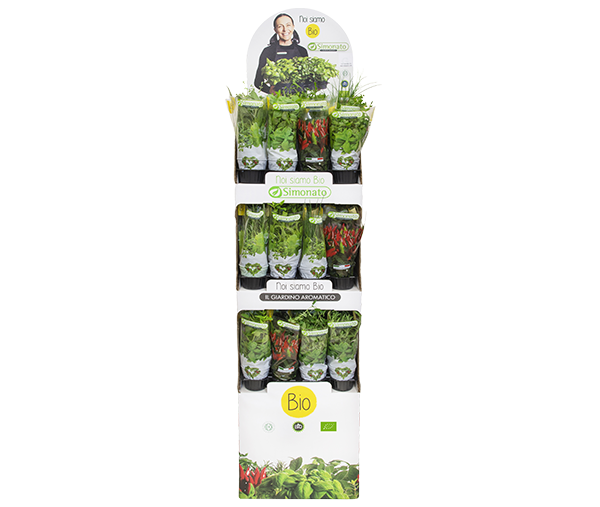 A totem-style display stand, made from strong cardboard with three plant-holder shelves. Perfect and very practical for displaying plants in large-scale retail stores.






SHIPPING
AND PACKAGING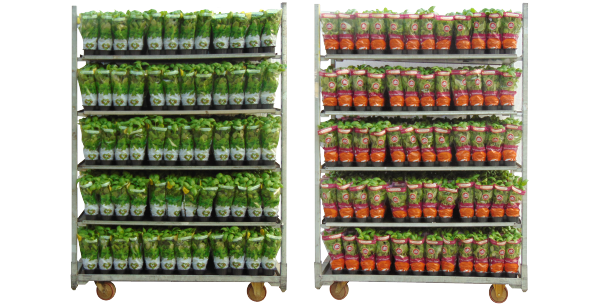 Display trolley for safely transporting large quantities of plants and displaying them in retail outlets. The side of each shelf features a card with information about the organic aromatic plants.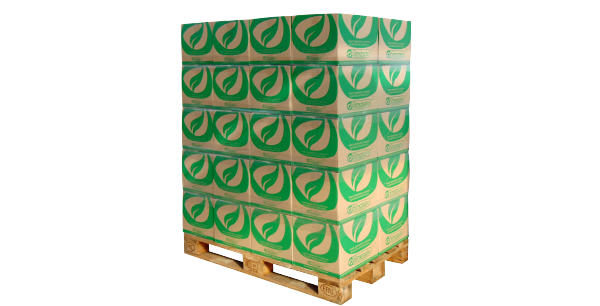 The 80 x 120 EPAL pallet can hold boxes containing 6 or 12 organic plants. The total height is approximately 2.3 metres, and each pallet can transport 672 organic plants. Pallets are handled using a pallet jack or forklift.
Discover the production process with the Flow Analysis for our organic aromatic plants.
---
WE ARE AVAILABLE FOR ANY REQUESTS FOR INFO OR SIMPLY CALL US
Fill out the fields below to be contacted directly by oursales department who will give you all the information you need.