Bio
Advantages and Certifications
WITH OUR MULTIPLE EXPERIENCE IN QUALITY OF SUPPLIERS IN THE GREAT DISTRIBUTION WE ARE ABLE TO KEEP EFFICIENTLY AND PUNISHABLE THE NEEDS OF OUR CUSTOMERS
FLEXIBILITY
We provide a customized product to each customer, packing the seedlings with the bag and the cardboard with a specific logo as well as the quantity and assortment required.
EFFICIENCY
We can make an order within one hour of receiving it at the departure of our means of transport.
DELIVERIES
Thanks to an efficient and timely logistics organization we are able to guarantee the highest standards in terms of freshness and quality of food.
TRACKING
Each plant has its own batch number of production, stamped both on single packaging and on cardboard during transport and on all documents relating to production and sale.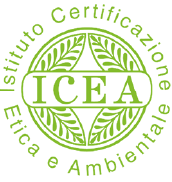 ICEA Certification
Issue by Ethics and Environment Certification Institution _ ICEA, the prestigious recognition guarantees that no pesticides, insecticides or other chemical products are used in any cultivation phase. the certification requires the use of products that are able to stimulare the natural self-defence of the plant and natural curative methods, so as to best manage the ecology of organic crops.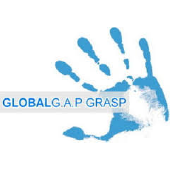 GLOBAL G.A.P. GRASP Certification
The Global G.A.P. Grasp standard can only be applied to companies in possession of the Global G.A.P. certification. The Gap Risk Assessment on social practice certifies the company's social responsability in correctly managing welfare, worker representation, non-discrimination in the company, correct application of employment contracts, absence of child labour and protection of workplace health and safety.

Organic Certification
Cultivating organically means enhancing biodiversity, avoiding the use of GMOs and promoting an agricultural ecosystem that safeguards the health of the enviroment and the well-being of persons and animals. Our aromatic plants are organically certified, confirming the absence of use of synthetic pesticides such as plant protection products or chemical fertilizers and promoting the use of sustainable cultivation techniques.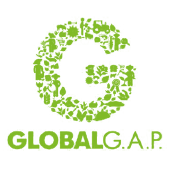 GLOBAL G.A.P. Certification
Good Agricultural Practice. This seal released by indipendent agencies and guarantees high quality of products available in the large-scale retail channel worldwide. This most certification sustains greater efficiency in ecological process and environmental impact and guarantees safety and welfare for all workers involved.

European Certification
Our production cycle of aromatic plants follows (EC) Regulation no. 834/2007, no. 889/2008, no. 1235/2008 as amended, on organic production and labelling of organic products. The ICEA body verifies the fulfilment of the strict european protocol, guaranteeing the maintenance of the required quality standards.