Methods of cultivation
Control, Care and Love for Nature
Our company has innovative, cutting-edge and completely indoor structures. Part of the production process is automated and managed by centralised systems, although our care and manual dedication are essential components throught the production cycle.
Our cultivations occur in two ways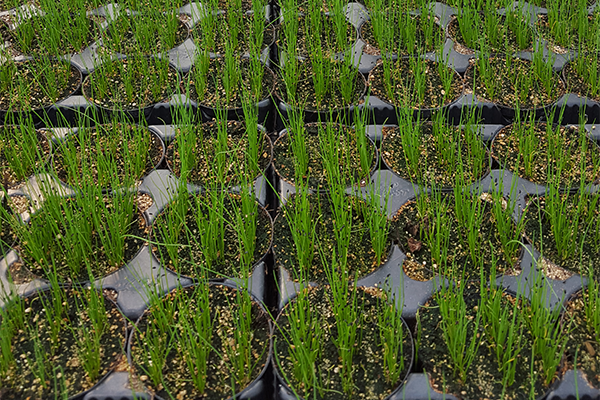 SEEDING METHOD
The jars are filled automatically with soil into which about 40/50 seeds are inserted and watered. for germination, jars are transferred, using a special tool equipped with spacing forks, into the illuminated greenhouses under high temperature and humidity conditions.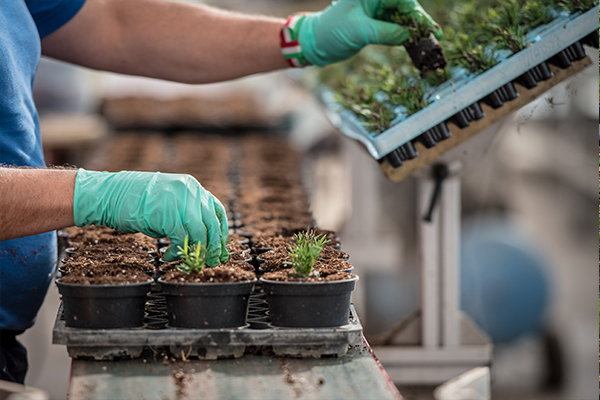 CUTTING METHOD
This involves manually cutting the "mother" plants, arranging the branches into small cylinders of soil and, once rooted, transplanting into jars.
Throughtout the growing phase, all plants are placed in our heated, aired, and sun-lighted greenhouses. Here spacing forks are used for spacing pots to facilitate the maximum absorption of light. delle serre chiamati vasche, perché il sistema di irrigazione è di tipo flusso/riflusso a After gerination and re-potting, the plants are arranged in some spaces within the greenhouses known as tanks, as the irrigation system is of the ground flow/backflow type. during the whole cultivation period, the plants are housed in aerated greenhouses, illuminated by sunlight. during the various phases of growth, the jars are spaced so that the plants have as much room as possible and all necessary light. terra.
Durante tutto il periodo della coltivazione le piantine sono alloggiate nelle serre aerate e illuminate dalla luce solare. Durante le varie fasi della crescita i vasetti vengono distanziati affinché le piantine abbiano il maggior spazio possibile e tutta la luce necessaria.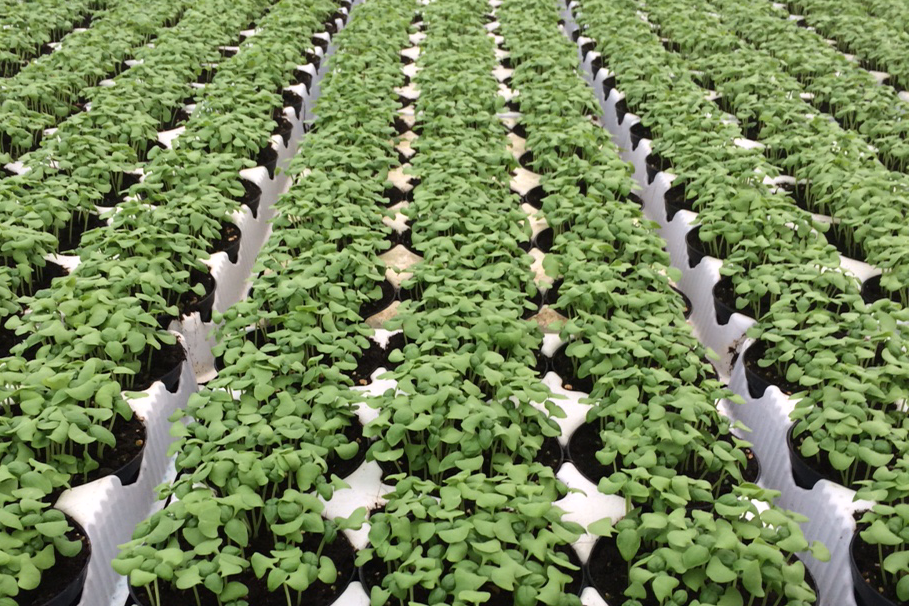 When the plants have grown, they are transported into the packaging room and, after being selected in line with our very high quality criterion, they are packaged, arranged in boxes of 6 or 12 units and ready to be delivered by our lorries.